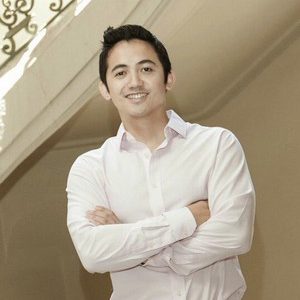 Dr. Jeffrey Lo BSc., DDS., GPR., MS., Cert.Endo., FRCD(C) *Certified Specialist in Endodontics*
Dedicated to excellence in Endodontics.
My name is Jeffrey Lo, and I am excited to establish an endodontic practice in Edmonton, Alberta.  This practice is dedicated
to providing superb endodontic care.
Qualifications and membership:
Board certified Endodontist.
Part time clinical professor at the University Of Alberta Faculty of Dentistry
Active member of the American Association of Endodontists, the International Association of Dental Traumatology, the Canadian Dental Association, The Canadian Association of Endodontists.
Fellow of the Royal College of Dentists of Canada.
Have published several scientific papers, with the most recent one being in the August 2014 edition of the Journal of Endodontics, "Radiographic and Clinical Outcomes of the Treatment of Immature Permanent Teeth by Revascularization or Apexification: A Pilot Retrospective Cohort Study."

Oral Research Presentation award at the American Association of Endodontists 2013 Annual Meeting in Hawaii
Background, Education, Work experience:
Born and raised in Calgary, Alberta.
Bachelor of Science (Distinction) at the University of Calgary.
Doctor of Dental Surgery (with honors) at the NYU Dental Program.
General dentistry practice residency at one of the busiest trauma hospitals in New York, the St. Barnabas Hospital in the Bronx.
Various Dental Outreaches to provide dental care to underserved populations(Grenada, Mexico, Machias Maine, South America)
General Dentistry in New York, NY.
Specialization in endodontics at NYU.
Has 11+ years of treating over 50000+ difficult referred endodontic cases.
Edmonton is home for my wife and I, as we are very happy to be back in Alberta.
My commitment to you:
Compassionate care and open communication with you to foster a trusting relationship
My promise to deliver the best care that I can
Once endodontic treatment is completed, you can schedule an appointment with your general dentist (referring dentist) for the final restoration of your tooth.